Title Tags play a pivotal role in the way Google and many other search engines crawl your website. Overview:  For those who don't know, title tags are the links displayed on all major search engines. It is usually the first piece of code in …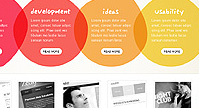 Develop your website to get the message across quick.
Most users will not spend a lot of time browsing a website for content. If you have a message you would like to get across make sure it is easy to find.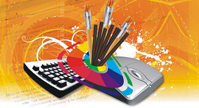 A creative layout is the first thing a person will notice when visiting your website.
If you can grab a persons initial attention with a well laid out website, they will be sure to stay and browse your content.